Last updated on | 8467 Views
The present-day digitally driven world exposes children to an extensive range of online content available at their fingertips; among which lies adult-oriented material they should not come across at such tender ages.
Adult content on digital platforms refers to explicit images, videos, or texts that are deemed inappropriate for children. When children are exposed to such content. It can result in negative outcomes such as the formation of unhealthy attitudes towards relationships, Distorted body image perceptions, & early sexualization. Moreover, It can harm their mental well-being, self-esteem, and overall emotional state.
Therefore it is of utmost importance to establish safeguards that protect children from coming across adult content while using the internet. It is paramount to prioritize protecting children from accessing or stumbling upon such inappropriate content as it has profound effects on their emotional and psychological well-being.
According to a study conducted by Google, over 60 % of children aged between 9- 15 have come across pornographic content while surfing online. This article aims to delve into the immense importance of ensuring the safety of children from adult-oriented material on popular web browsers such as google chrome.
Method 1: Block Adult content on your mobile using "Spy Master Pro"
1. Install Spymaster Pro on your Android or ios device.
2. Open the app and go to the "Settings" menu.
3. Select "Website Blocking" and add the URLs of the adult websites you want to block.
4. You can also add specific keywords to block any content containing those words.
The "Spy Master Pro" has an easy-to-use UI and is very user-friendly. The app is trustworthy and gives accurate, current information about the behavior of the target device & is efficient in blocking any harmful content available on the internet.
Method 2: Built-in Filtering Options in Google Chrome
Various built-in features in Google Chrome can help us in this matter. This method is suitable for blocking adult content in Google Chrome PC. These are the following steps to enable built-in filtering in Google Chrome.
1. Start google chrome and click on the three-dot icon located in the top right corner of it.
2. Then a drop-down menu will appear, there will be multiple options in it. Then Choose "Settings".
3. From the left-hand side click on "Privacy & Security".
4. Select "Security" among the various options.
5. Choose "Enhanced Protection" under the safe browsing option which appears after completion of the previous step.
Enhanced Protection will cause Google Chrome to warn you or block access to potentially harmful online content, It will provide you an additional layer of protection against harmful online content in your Google Chrome PC.
Method 3: Use Website Blocker Extensions
There are various website blocker extensions available on the Chrome store that will help you to block adult content. These extensions will greatly enhance the blocking capabilities of the google chrome PC Browser. Accessing the Chrome Web store is very easy on Google Chrome PC and the Chrome Web store has all kinds of helpful website extensions for you. Below are the proper steps through which you can open "Chrome Web Store" and install any extension.
1. Click three dot icons on the top right corner of Google Chrome.
2. Take your cursor to the "Extension" option.
3. Two More options will appear on the screen. Click on the option " Visit Chrome web store".
4. Chrome Web Store will open on your computer. On the top left of the store, you will see a search option. Type "Block Adult Site Ex" into the search bar and hit enter.
5. Click on the first available result, it will take you to its main page & there will be a button called "add to chrome", Click on that.
6. A pop-up window will appear in the center of the browser with two options, click on"Add Extension".
Method 4: Setup Restricted Mode on Google Chrome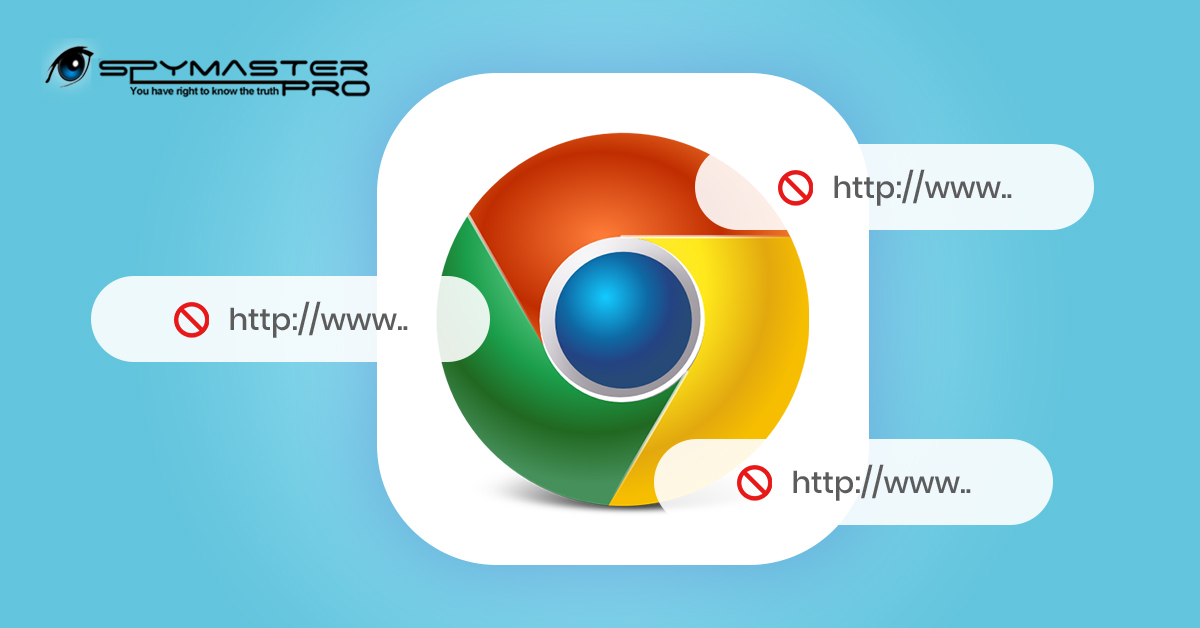 The restricted mode on google chrome is designed to block adult content on various platforms such as youtube or Google Search. While it may not block all the content but it does provide an extra layer of protection against viewing adult content. Here's how you can enable it on youtube.
1. Open Google Chrome and in url option type youtube.com and hit enter
2. Click on the circular icon of your account in the top right corner and locate the "Restricted Mode" option.
3. Click on it to enable Restricted Mode.
4. Remember to Sign in to your Google account because this method will not work unless you are signed into your account.
Enabling this feature will restrict all the mature videos on youtube and will make it safe for your children. This method can also work on your youtube mobile apps.
Method 5: Enable the "SafeSearch" option in the Google account on the PC
Your Google Account also offers you a safe search option in your account settings. After enabling this you cannot see any adult content in your Google search. This method is very easy and safe for your children.
1. If you are signed into your Google account on your Chrome browser, you will see your profile icon on the top right corner of your Chrome browser.
2. There are three options in the top right corner, Click on the first icon which is the "Quick Setting" option.
3. Select the "Safe Search" option and then click on the "Filter" option.
4. Press the Back Button and then it will automatically save your changes.
This Feature will block all the adult content in your Google Web search on your PC.
To conclude we could say that a vital first step in establishing a safer and more secure browsing environment is blocking pornographic websites on Google Chrome. The protection of children from adult content on digital platforms is a serious issue that calls for coordinated action by governments, technology corporations, educators, and parents. We can make the internet a safer place for kids by putting preventive measures like parental control, age restrictions, and educational programs in place. To safeguard our children's well-being and innocence, it is crucial to exercise caution and adapt to the rapidly changing digital environment. We can make sure that kids may explore the internet world without being exposed to adult material that could hinder their development by promoting a culture of responsible digital citizenship.