Child Cell Phone Monitoring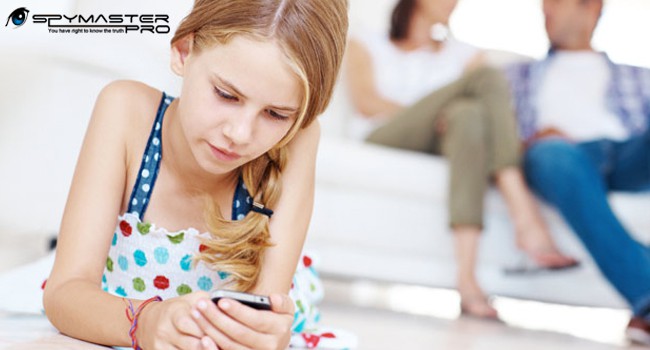 Know Exactly Where Your Child Is At Any Time Of The Day With Gps Tracker.
Check phonebook for potentially harmful people.
Stay Updated with the contents of your child's mobile to see if he or she has any illegal contents or mms.
Protect your child from any kind of harm or cyber bullying by going to the root of problems with sms spying.
Follow the timelog report to know if your child is using the cell at inappropriate times like while driving or too late in the night.
Find out about your child's involvement in illegal or dangerous activities like sexting.
As a parent you will do everything to keep your child away from any kind of illegal activities. But in most cases your child might be hiding all the grey parts of his or her life from you. This makes it extremely difficult to come to your child rescue even when he faces a situation which has the potential to ruin his career.
Staying Informed about Your Child's Activity
Your heart skips a beat whenever you see or hear about a child trapped in some unfortunate circumstance. Probably, the thought of your child being entangled in the same situation is extremely frightening. To guard against any such occurrence start protecting your child by finding out about all activities he is involved in using spymaster pro.
Protect Your Child at All Times
Cell phone leaks can be a source of great embarrassment for not only your child but also your entire family. Great harm can also come to your children if they become target to malicious attempts of sexual predators. Firstly, the predators become friends and then they make young people victims over the phone. (sexting) In order to protect your child from any such misguided behaviors you should use Spymaster Pro to dynamically track and monitor Kids cell phone's all incoming and outgoing communications from your child's mobile.
Introducing the New Age Solution for Child Monitoring
With the amazing new spymaster pro you can not only monitor your child's cell all the time but can also remain undetectable while doing it. The entire call and sms log is recorded and sent to a secure spymaster account created as per your specification for you to check any time you deem fit. You can watch and re watch the logs to find out about any potential threats your child might be facing so that you can act on it immediately. What really sets this software apart is its extremely interactive user interface and effectiveness. Our R&D team is also working continuously on suitable upgrades to make this parental control software even more user friendly.
Amazing Features of Spymaster Pro
Spymaster Pro comes with a wide array of mind boggling features to help watch over your child in a disguised fashion. Choose between the pro or basic version depending on the features you need.
Features of Basic Version
Track SMS
This feature is particularly essential for youngsters of today's age. Most youngsters favor messages over voice calls to communicate private message. With our parental control software, you will not only get the contact numbers of the sender and receiver but you will also get word by word details of the messages sent and received.
Track Location With GPS
Forbidding your child from going somewhere does not generally work well as youngsters have a rebellious attitude. Most often, they lie about their whereabouts and go to the forbidden places anyway. In order to ensure that nothing of that sort happen, you need to keep a constant tab of their movements. With our GPS tracker you can track your child's every movement along with the times.
Access Phonebook
Find out the entire network of people your child has been communicating with and take actions accordingly if you find anything suspicious.
Email and Photo Tracking
Another favored mode of communication for today's youngsters is through mails. With this feature all mail communications will be recorded in your member's area and you can view them according to your convenience. All photos clicked on your child's phone is also uploaded in the website where you can view them from the member's area.
Get Spymaster Pro Android Basic for $6.66 only/ month
Features of Pro Version
WhatsApp Tracking
Through the help of Spymaster pro you can monitor Kids cell phone and read whole conversation threads of your teens or your cheating spouse. It will also track shared photos with their date and time.
Facebook Messenger Tracking
Spymaster Pro allow you to track all record Facebook chat conversations remotely with their exact time and date.
Snapchat Tracking
With this feature, you can have full control over the text messages that are exchanged from the target phone. Apart from it, you can access complete information like exact date & time the chats were exchanged.
Instagram Tracking
Spymaster Pro is the best Child cell phone monitoring software. Now, you can read the chat messages and has full control over the media files (photos & videos) that are exchanged from the target Android & iPhone.
Get Spymaster Pro iPhone for $9.99 only/ month