Last updated on | 6297 Views
Cell phone spying apps are an absolute necessity in the digital era. However, with many options out there, it can be really hard to pick the best cell phone monitoring software. Our busy schedules leave no time to review them all and then pick one.
Further, if you subscribe to a fake one, there is no way you are getting a refund. You will have no choice but to stick with it. This is why it is very important to weigh your options before subscribing to any cell phone spy app.
Well, you have no need to worry as we have done the job for you. In this article, we have compiled a list of the top 3 cell phone spying apps in 2021 for Android and iOS. This list will guide you in choosing the best application that perfectly suits all your monitoring needs.
Why Do You Need Cell Phone Spying Apps?
With the rapid increase in online scams and social crimes, it is crucial to find a way to monitor the social platforms and cell phones of our loved ones. If you have a kid or teen who uses social media a lot, you could use cell phone monitoring software to spy on WhatsApp messages, web browsing history remotely, and do a lot more.
Further, your kids might also be in contact with an unknown person without you being aware. Using a cell phone spy app will let you know about the same and thereby help you keep them out of trouble. This way, you can not only keep them safe in the digital world but also in the physical one.
You may also need cell phone spying apps to monitor your employees, remote or otherwise. Disloyal employees can ruin a business build by hard work. If you want to succeed, you should be able to know which of your employees are betraying you. With cell phone spying apps, you can get that much-needed evidence if any of your employees decides to betray you.
Cell phone spying apps can also come in handy in case you wish to monitor your spouse's phone. You may need to do this if you feel you are being cheated on. Since it isn't wise to lay accusing fingers on your partner without any evidence, you can use a spy app to find the truth by reading their WhatsApp messages and viewing other phone data remotely.
Top 3 Cell Phone Spying Apps
Spymaster Pro tops our cell phone spying apps list. It is a spy mobile application that can be used to monitor your children, watch and stop employee theft/activity on their mobile phone, and catch a cheating spouse. With this high-tech spy app, you can spy on both Android and iOS – even the latest versions of iOS 14 and Android 11.
Be it Tinder, Telegram, WhatsApp, Facebook, Hangouts, Instagram, Snapchat, call log history, GPS location, calendar updates, text messages, emails, or web history, Spymaster Pro can help you track all. For it, you only have to create an online account, get the product, and start using it immediately.
Further, the Spymaster Pro software does its work in the background and then sends the required information to the server on an XML sheet. For Android phones, you need to physically access the target phone to install Spymaster Pro, while all you need to access an iPhone remotely is its iCloud credentials. It is super-safe and reliable to use. The best thing about spymaster pro is you have no need to root your Android device and in iOS you have no need to jailbreak.
Guest Spy


Guest Spy is one of the best cell phone spying apps that offer some amazing spying features. If you suspect your kids or employees are in some shady relationship, you need to spy on their phone for more details using this application. You can use the Guest spy application to do the following: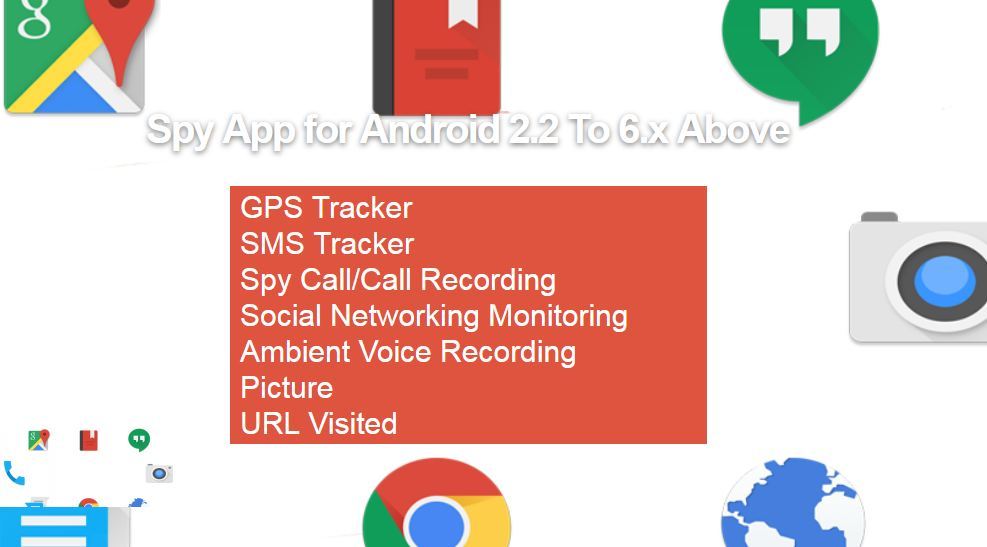 Amazing Features of Guest spy
Tracks SMS/text message
Tracks call logs and phonebooks
Secretly records incoming and outgoing calls
Record the phone's surroundings
Tracks web browsing history
Monitors pictures and videos
The TruthSpy is the third spy app in our cell phone spying apps list. It has been in the market for a long time. Here are the features of the TruthSpy:
Intercept Calls to target phone
Non-stop Monitoring of target phone
Listen to surrounding Sounds
Crack phone passwords
Track pictures and video messages
Conclusion
So, these are the best cell phone spying apps that you can use to spy on any phone remotely. Spymaster Pro is our best pick out of these. It is easy to use, offers top-notch performance, and is currently compatible with Android versions 4.4-11 and iPhone versions of 9-14. To know more about this top-rated spy app, you can check out Spymaster Pro reviews online.