Best Whatsapp Spy App for Android!
WhatsApp is one of the highly popular instant messaging apps that is widely used among millions of users across the globe. Possessed by Facebook, this demanding app is compatible with all leading Android and iPhones.
Using this application, users can not only send/receive Whatsapp messages to/from their loved ones, but at the same time can make voice/video calls, update their status, share photos, live location, contacts, and much more.
However, beyond this, we do wish to check the other's Whatsapp account as well. But, most people have a perception in their mind that someone's Whatsapp account can't be hacked that is just a fallacy. Nowadays, there are numerous tools available in the market that can surely help you spy on Whatsapp chat online. Also, you don't need to get worried about being caught, as every piece of information of yours will be kept secret. Want to know what it is?
Well, have you heard about the Whatsapp spy app for Android phones? Most of you might have an answer no, but don't worry. We will guide you to use the best Whatsapp Spy App for Android. Have a Look!
You can now track WhatsApp chats of anyone using Spymaster Pro. This remarkable tool can track entire WhatsApp chats done on the target user's phone without causing any trouble to you since this spy app works in stealth mode. This means that the app will not show its presence on the target user's phone, thus there's no chance of being detected.
You will just have to access the target user's phone for about 5 minutes and then keep it aside. At this point in time, you will be downloading, and installing the software in the intended phone to be spied on. Once the process is done, you can remotely track Whatsapp information and features including: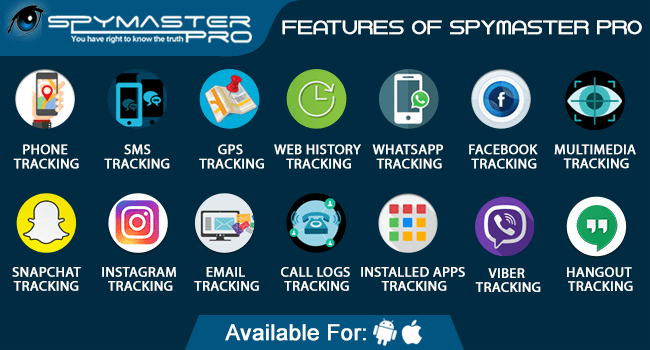 So, this is a bit about this software. In case, you are willing to know more about it and its services, visit the website www.spymasterpro.com.
Also check: How to Check Someone's WhatsApp Without Their Phone. Click Here!