Spy on Android P Version 9.0 with Spymaster Pro!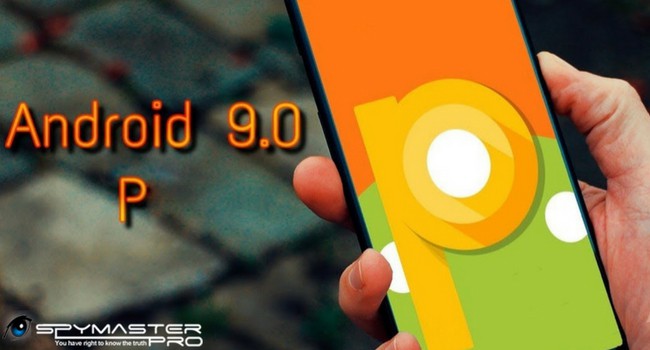 Wouldn't it be awesome to be able to know if someone is lying to you? Or trying to betray you? Well, keep reading further to know about upcoming Android version and find out how you can
Spy on Android P Version 9.0
.
From the past few days, there have been a lot of speculations about New upcoming Android version P 9.0 and what all will it include. Although, the name would come out until summer, it's not stopping users from making guess works. The names like Android Pumpkin Pie, Android Pie, and Android Pecan Pie are some of the suggested names. However that what doesn't sounds good.
Apparently, Google developers have already begun to drop out hints to Android users on social media platforms such as Twitter. These consist of a picture in binary code that takes a user to google.com/io where you can get a street view of developer buildings of Google. It will consist of various puzzles that when you will solve would get to see Pineapple cake. So, could that be android version Pineapple?
Whatever it might be, are you ready to give the next flavor to your Android phone? Well, before that, let's get you to know about:
Its launch date
What all exciting features will this new update bring along?
Which phones are expected to get Android P Version 9.0 update?
So, without wasting much of your time, let's help you get answers to these questions:
When Will Android P 9.0 Come Out?
The announcement of Android Version P 9.0 is likely to take place in mid of May, 2018 that is during Google I/O 2018. However, the developer preview is most likely to be taken place in March that could be installed in Google Pixel devices for now.
What features will Android P 9.0 offer?
Indoor Positioning: Google is likely to add support for IEEE 802.11mc that will make it possible for developers to add indoor positioning skills to their apps. This will help users to know how far they are from the access point of Wi-Fi portal and will be able to give a more accurate location indoor up to 1-2 meters. However, this feature will only be available to Pixel branding phones and not the ones, users are presently using.
Multi Camera Support: Although, nowadays, many phone companies are providing multi-cameras on the back and front side, but there are only a few that work at the same time. However, Google is adding Multi-Camera API for developers that will allow them to make use of dual cameras simultaneously i.e. on the front and the backside. This means that users will be able to access more than one camera simultaneously on the devices that will support Android P version.
Improved Notifications: Google is also making alteration in improving notification of the phone. So, in the upcoming Android P version, messages in the phone will be shown within notifications, along with the quick replies. This latest version will simplify notification channel settings.
Which Phones are expected to get Android Pixel 9.0 version?
Although, the release of Android 9.0 is set to take place in August 2018, but not all Android users will be getting this update immediately. It will be introduced on Pixel phones initially from Google and later on will move to other new Android phones. It's important to note that Android updates depend on phone manufacturers and network operators i.e. whether to introduce or not. However, Nokia has already confirmed that this update would be made available to all models of 2017. Others in the row would be Samsung, HTC, and Sony that will roll out Android 9.0 by the end of this year or in early 2019.
Also, whenever over the air updates OTA will arrive in the phones, it will have faster download, installation and will consume less data.
So, in order to enjoy these updates, make sure your phone is compatible with Android 9.0 version that is the latest upcoming version after Oreo 8.0.
The good news is yet to come! Want to know what it is? Well, Spymaster Pro, your favorite mobile spy software application is all set to make its software compatible with Android 9.0 version. So, you don't have to worry if you purchase any new phone having 9.0 update, you will get compatibility with Spymaster pro or not.
So, no need to worry and spy on Android P 9.0 version with Spymaster Pro.